Hardware
We strive to keep you informed every step of the way, giving you absolute control over every stage of the order fulfillment process.
To provide a wide range of electric wire and cable solutions, we maintain inventories of standard stock items. But as sometimes projecting needs can be challenging, if you should call us in an emergency we are willing to discuss and respond to your special services and orders, as well as other customized requirements.
Take a look at our offerings:
Building Wire + Product Specifications
PVC-Power cable and control cable + Product Specifications
XLPE Power Cables + info about unarmoured cable and armoured cable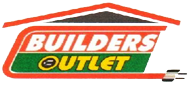 We have power cables with cores insulated in XLPE.
XLPE (cross-linked polyethylene), has all the attributes of PVC but goes a stage or two further. While it retains the good qualities of polyethylene, at high temperatures its toughness and physical properties are improved. In particular, there is greatly enhanced resistance to deformation.
These cables are available in two, three, three-and-a-half and four cores, and comply with BS 5467.
Having superior thermal and mechanical properties to PVC, XLPE also has higher insulation resistance that resulting in a reduction in its thickness leading to a corresponding reduction in the overall diameter and weight of a single finished cable.
The main comparative consideration, however, is that XLPE permits the operating temperature of cables to be raised substantially without suffering thermal deformation or depreciation.
The continuous current ratings of XLPE insulated cables are based upon a maximum conductor temperature of 90°C as opposed to 70°C for PVC insulated types.
Flexible Cord + Product Specifications
PVC Industrial Flexible Cables
PVC flexible cables have a variety of industrial applications. Single core unsheathed types are designed for use as general purpose wiring.
Multicore sheathed types can operate power supply or extension leads to lighting or mobile equipment. Single and multicore bunched circular copper conductor, PVC insulated and sheathed.
Cable Accessory + Cable Guard + Product Specifications